This is not an Infobahn service rather just an educational article which talks about the various ways in which you can package your products safely.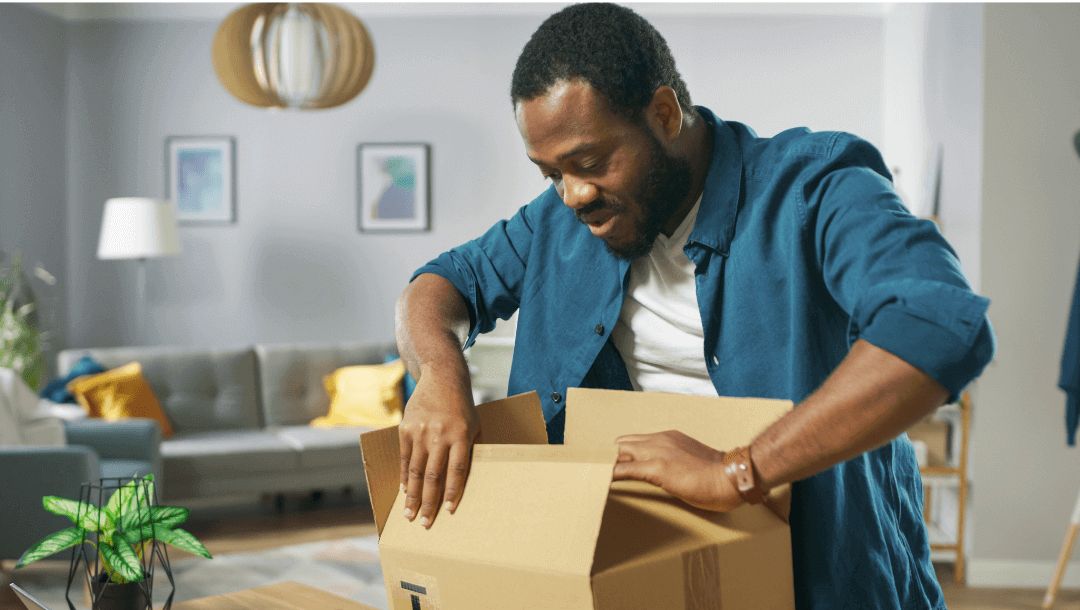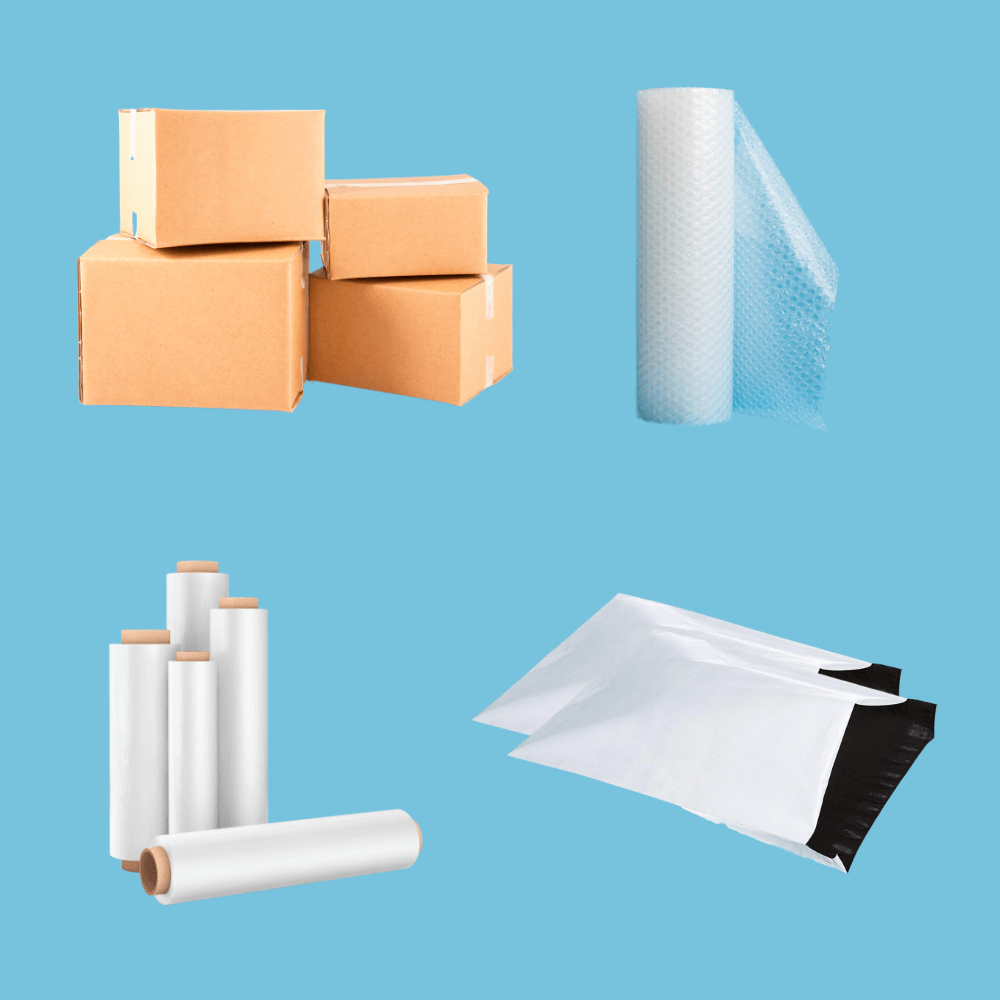 Corrugated boxes
Quality: 3 ply, 5 ply & 7 ply
Sizes: Over 50 (Usually sold as box of 25)
Colour: Brown / White
Can be printed: Yes - Single Colour
*Ply refers to the thickness of the material the box is created with.
Self Adhesive E-Commerce Bags
Quality: 50 microns / 60 microns
POD: Comes with & without
Self Bubbled: Comes with & without
Can be printed: Yes - Single & Multicolour
*POD is a plastic enclosure on one side of the bag usually used to hold invoices.
Bubble Wrap & Stretch Films
These are usually used as safety material but they can also be used as the final packaging material for objects with protective attachments inside the product box. For example an Microwave oven box.
In most cases printing requires a higher quantity order per size. Some companies do print quantities as low as 50 per size but the cost is obviously higher than a bulk order.
Corrugated Boxes are usually printed in a single color which may not necessarily be black.
E-Commerce Bags can be printed in a single colour or multiple colours. A multiple colour print usually requires a minimum order of 500 to 1000 bags per size which might increase the cost by ₹3 to ₹6 per bag.
Alternative (Sticker)
A widely used practice is to print multi-colour good quality stickers rather than printing boxes. It gives you the freedom to order a small quantity per size as one sticker could be used on multiple sized boxes. 
Loud Branding (Printed Tapes)
Any print work or stickers might go unnoticed except a loud branded tape. The tape is the first point of interaction your customers will have with your package. Its a great way to register your brand name in your customers mind.
Bubble Wrap Roll
Bubble wrap is the most commonly used safety material. Depending on the products you are selling you might want to consider wrapping your products in a bubble wrap. A 40 GSM thickness, 12 inches wide and 100 meter long bubble wrap roll costs ~₹1200. 
Stretch Films
A stretch film is usually helpful as a second layer of protection with boxes to keep them safe from water damage especially during monsoon. Even though the stretch film does not look or feel durable, it actually has very high tensile strength. A 28 micron thickness, 20 inch wide, 500 meter long roll costs ~₹1100, however smaller ones are also available on amazon starting at ~₹200.
Crumbled News Paper instead of Thermocol
Crumbled news paper has been used for years by the leather industry. It goes a long way in reducing the carbon footprint we leave behind. It can be used as filler inside boxes or e-commerce bags. It can reduce the impact on fall just as good as a thermocol sheet.
The above mentioned are widely used safety materials / objects. There are hundreds of safety objects available for specific types of products. Google would be great place start searching for them.
Once you requested a pickup on your shipping partners website a shipping label will be generated. You are expected to print and stick it on your package, box or e-commerce bag. The best way to do this would be to print the same on a sticker sheet (Easily available on amazon).
A  3 ply 10 x  8 x 4  (inches) brown corrugated box would cost you approximately ₹14/pc (Usually a box of 50).
A 60 micron 10 x 14 (inches) e-commerce bag with POD would cost you approximately ₹5.5/pc (Usually a pack of 100).
+ printing charges if you choose to get them printed
Where can you order from?
https://packaging.shiprocket.in/
Courier bags (without printing) may also be available on Amazon. 
InfoBahn is not associated with these companies in any manner for packaging materials.
Always order sample before placing a bulk order. Some companies have created a single pc each sample pack. This isn't free but helps you choose the right size with the right material.
Shiprocket is a shipping platform that integrates with over 17 courier partners and we integrate with shiprocket.
Firstly we will help you create an account with shiprocket.
You will then have to recharge your shiprocket wallet (Minimum ₹200).
Create a pickup request.
Shiprocket will display rates of 4-5 courier partners to choose from, choose one and submit your request.
Done...Keep your package ready the courier partner will come for pickup. Shiprocket will deduct the shipping charges from your wallet.